Personal Knowbase Stay-at-Home Project Ideas
Many of us are finding unstructured time on our hands while on lockdown, quarantine, or shelter in place. Our last post outlined general productivity tips to help cope during "Shelter in Place".
If you decide to use your self-isolation time to start a project (or make progress on a previously languishing project), create a Personal Knowbase data file for it and collect all its notes in one place. Personal Knowbase's freeform note management system can help with organizing the related notes, research, and records. Use it to keep track of related website accounts and online resources. Attach related files to the corresponding PK articles.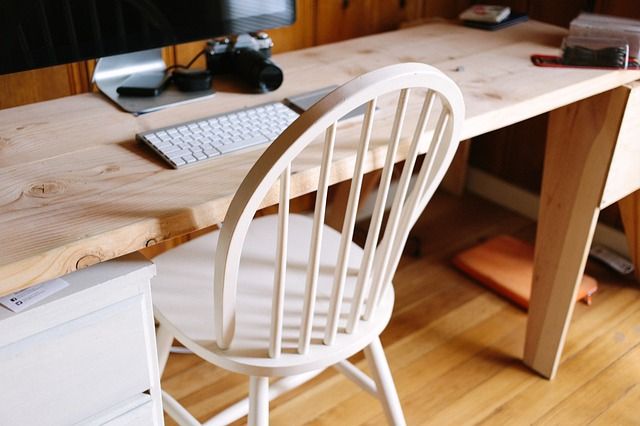 Here are some more specific ideas that use Personal Knowbase to accomplish something constructive with your extra time.
1) Writing
Have you always wanted to write a book or a research paper but never had the time? Personal Knowbase is great for organizing a writing project. Start by jotting down notes and ideas. Brainstorm topics. Track research notes and sources.
PK is useful for recording and indexing ideas, snippets, poetry, prospects, submissions, tips, and more. See our writers page for more on how writers use PK.
2) Homeschooling
Many parents find themselves in the sudden position of having to homeschool their children. If this is you, you may find our previous post on ways that PK can help educators stay organized helpful. Use PK for making lesson plans, tracking progress, storing research URLs, and setting reminders.
3) Organizing Recipes
A lot of people are cooking more than usual while stuck at home, trying new recipes that we didn't previously have time to try. The ingredients and baking sections of my grocery store were very sparse! To organize recipes, see our recent post on ideas for setting up a PK data file for your recipes.
4) Keeping a Journal
Whether you've been thinking of starting a journal for a while or you've decided to keep a diary of these difficult times, PK can help. See our post on using Personal Knowbase for journaling for tips on using the software for this purpose.
5) Sorting Papers
Use your time to purge your file cabinets or clean up piles of papers that have accumulated over the years. Record useful information in PK as you go. We outlined a procedure for sorting papers in our post Cleaning off Your Desk with Personal Knowbase.
Start by entering all your notes into one general KNO data file, then split them out into more specific data files if you notice categories of notes that you want to keep separate.
6) Cleaning Up Your Hard Drive
How long has it been since you reviewed and purged old files on your hard drive? If you're like me, you have little files floating around that haven't been accessed for 15 years or longer. Spend some time browsing through your folders. Delete old obsolete files or use file compression software (a "zip" program) to consolidate them.
Use Personal Knowbase to archive text, rtf, and html files by importing them. I've even used PK to archive old spreadsheet files by copying the tables into PK articles as text (use the Paste Special command with its Unformatted Text option if you want to strip formatting).
If you have old Word files, such as letters that you no longer need, import them into PK to index them so you can review or reuse them later. Use our DOC File Import Plug-In for importing Word files.
If you find old Cardfile CRD files, you can import them directly into PK. See our post on Converting from Cardfile.
7) Updating Your Computer System
From my customer support email, I know that some people are using their extra time to set up new computer systems or to update their operating systems. An unusually high number of people are asking about how to re-install Personal Knowbase on a new computer. Here's our help topic on Moving PK to a New Computer.
8) Cataloging Projects
Personal Knowbase can be helpful for storing and indexing records and notes for any project you're working on. Catalog your music, household inventory, collections, or travel information.
For example, one project I've been working on lately is cataloging my old film photos. I create a PK article for each roll with comments and a list of the photos from that roll. I have keywords for camera, film type, print or slide, locations, and subject matter.
Are you using Personal Knowbase for a project while staying home? Share your ideas in the Comments below.