Seven Tips for Coping During "Shelter in Place"
Many of us are currently self-isolating, under orders to shelter in place, or under quarantine. Even if you're still working from home, you probably have time on your hands when you would have been commuting, socializing, or running errands. Those not used to having a lot of unstructured time, trapped with only immediate family members, or even completely alone, can rapidly succumb to cabin fever.
You might feel like you've lost control of your life. Constant stress and loss of focus can lead to ennui.
It's tempting to just sit in front of the TV. But I've found that getting something constructive accomplished helps me feel more in control of an uncontrollable situation.
Here are some ideas for coping with these uncertain times: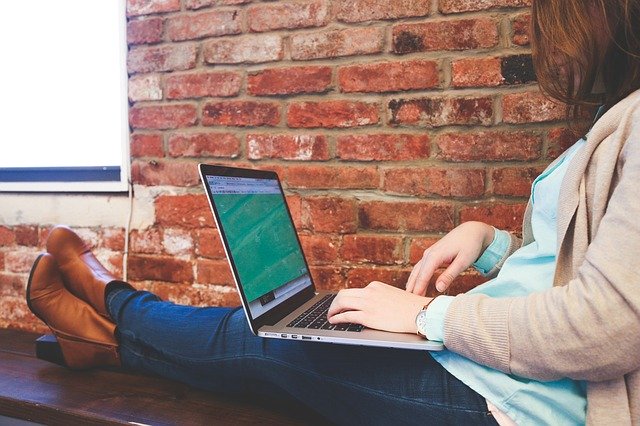 1) Keep a Routine
Maintaining some normalcy is important psychologically. Try to keep a regular daily routine, as close as possible to your previous routine. Get up, eat meals, and go to bed at regular times if you can.
When your time is more unstructured than usual, maintaining concentration can be difficult. Create structure whenever possible. Check out our Productivity Tips for Focusing on Your Work.
Stay informed, but don't spend all of your time following the news, which can lead to demoralization and frustration.
2) Learn Something New
Listen to a new type of music. Read a book in a new genre. Always wanted to learn a foreign language? Or study art? Lots of educational resources are available online, accessible from the comfort of home.
Try a new recipe. Break out that Instant Pot you got as a gift and haven't had time to learn to use.
3) Tackle a Project
Is there a project you've been setting aside for years because you never had the time? Now you have the time.
This is a good time to plan and implement that home improvement or yard maintenance project. Refinish that chair. Detail your car. Patch your screens.
Redesign and update your website. Research your genealogy. Open an eBay account. Start a journal.
4) Get Organized
We all put off organizing because it seems like a low priority until we can't find important things or until we run out of space. Now is a good time for organizing and decluttering.
Clean out your garage or closets. Sort through those piles of papers on your tables and desks. Pull a box out of the basement and go through the items one by one, deciding what to toss and what to save.
Maybe you have a specific organization project that you've been putting off, like organizing and purging your photos, bookshelves, or MP3 files.
Just purging old stuff could keep most of us busy for weeks. And when life is back to normal, we'll be glad we finally got it out of the way.
5) Socialize Virtually
Many people suffer from loneliness when isolated from other people. If you don't already participate heavily in social media, now might be a good time to create an account or two and test the waters. Or find a mailing list, forum, or group that talks about a favorite hobby. You may not be able to play soccer right now, but you can talk about it.
If you're already active on social media, this could be a good time to update your accounts, purge your follower lists, or look for new people to connect with. Connect online with friends and family that you previously only dealt with face-to-face.
6) Take Care of Yourself
Stay healthy. Get plenty of sleep. Eat well. Nurture your immune system.
And exercise. Keeping yourself fit can be especially difficult if you're housebound. If you don't have a treadmill, try using your stairs. Yoga and calisthenics require little equipment.
Get outside if you can. Get fresh air and vitamin D. In many areas, trails and parks remain open. Take a walk. But please be responsible and maintain social distancing.
7) Relax
Relaxation and stress reduction are important for your health. Build in some relaxation time. Evening is a good time to relax before sleeping. Turn off the news and forget current events for a while. Watch a show or a movie. Listen to music. Catch up on your reading.
Doing something constructive helps you feel in control. But you don't need to fill every moment. Give yourself a break.