Computer Basics: 3 Tips for Effective Backups
Disaster can strike at any time, whether it's computer failure, fire, or human error. For anyone doing computer work that involves creating new data — whether your work is writing, business and finance, or programming — backing up your files is critical. Even losing a day's worth of writing or artwork can be devastating.
Keeping safe backups of all of your original data is important.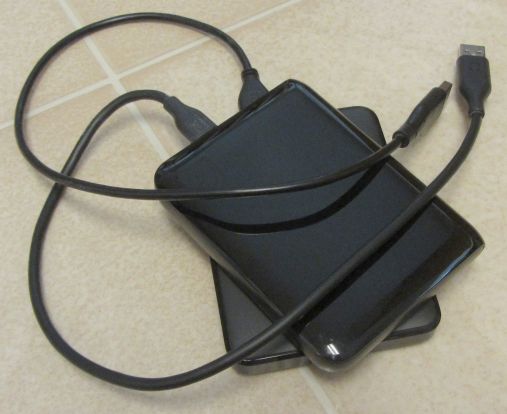 Here are 3 tips for setting up an effective backup system:
Multiple Types of Backups
Think in terms of protecting yourself from three basic scenarios:
Oops, I messed up! - When you've accidentally deleted, misplaced, or overwritten a file, you need to be able to quickly pull that one file individually from a convenient on-site archived backup.

Hard drive failure - When your computer is lost, you need to restore everything from an off-computer, on-site backup. Any local media will serve: USB, CD, DVD, even a network drive or another computer in the next office.

Total Disaster - When your entire computer site (house or business) is lost due to fire, flood, earthquake, or theft, you need to restore from an off-site backup.
Make sure that your backup routine covers all three scenarios with easily accessible on-site backups, off-computer backups, and off-site backups.
Separate Your Data
Separate your data from your programs on your hard drive to save backup time by backing up only the data portion. This may mean storing your data on a different drive partition from your programs or just storing them in a different folder hierarchy.
Backing up your entire computer can be very time-consuming and can prevent you from doing other work on the machine. But backing up only your data occupies your computer for a much shorter period of time. When backing up is less of an inconvenience, you're more likely to do it.
Furthermore, consider storing archival files separately. Data such as photos and audio files rarely change. Most backups of these files are largely the same as previous backups. You don't need to back them up as often, or you can back them up incrementally.
Regular Routine
Establish a regular backup routine. If you don't have one, stop right now and set one up. Eventually, you'll regret it if you put it off. Make it a habit.
Try backing up all data files at least weekly. More often, backup your current active documents — the ones that you're changing daily.
If you're backing up Personal Knowbase files, PK's Help system has more information for Backing Up and Restoring PK Data Files.